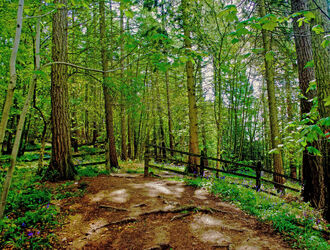 Wildflower Day Camp was a competitor with
The Rainwood Day Camp & Learning Center
before the latter went out of business.
Description
Edit
It was created after the double homicide at Rainwood as a safer alternative Summer Camp.
When it was first opened, it was known as "Sunnywood Day Camp" but the name was changed due to the abundance of wildflowers in the area.
During other seasons, the camp is secretly used as a meeting place for Novus Ordo Flowers.