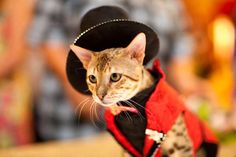 EL GATO FELIZ!!! THE WORLD FAMOUS (and mysterious) CAT MATADOR!!!
(play this dramatic music in the background while reading the article for full effect)
Description
Edit
He is a buddy of Splendor Man who handles online interactions with one of the many people named Alex.
FOR EL GATO FELIZ IS NOT INTIMIDATED BY PATHETIC INTERNET TROLLS!!!
EL GATO FELIZ CAN HANDLE ANYTHING ON THE INTERNET!!!
EL GATO FELIZ IS NOT OFFENDED BY YOUR INSULTS TOWARDS HIS MOTHERRRR!!! Good luck trying to fork her, for she is a cat with extremely high standards.
HE IS NOT OFFENDED BY YOUR JOKES ABOUT MEXICANS, for he is a Spaniard, not a Mexican.
THE IMPOSSIBLE TO OFFEND EL GATO FELIZ!!!
The lady cats love his style, swooning over him, as he goes to fight his enemy, PERRO MALO GRANDE , the big, mean dog.
For even the biggest, meanest, ugliest enemies cannot handle EL GATO FELIZ!!!!
Ad blocker interference detected!
Wikia is a free-to-use site that makes money from advertising. We have a modified experience for viewers using ad blockers

Wikia is not accessible if you've made further modifications. Remove the custom ad blocker rule(s) and the page will load as expected.